On July 1, 2017, LATOKEN Exchange was registered in the Cayman Islands. It has been five years since its development. Now, the number of users of LATOKEN Exchange has exceeded 100000. Now, LATOKEN Exchange expressly stipulates that it does not accept all investors (including residents and citizens, or through agents or representatives) from the following jurisdictions: the United States, Afghanistan, Bosnia and Herzegovina, the Democratic People's Republic of Korea (DPRK), and other countries to register, Although there is no China, the LATOKEN Exchange is not very popular in China. So, what kind of exchange is LATOKEN? Is it reliable? Next, let's have a look.
What exchange is LATOKEN?
LATOKEN is a high-speed cryptocurrency exchange, which is committed to the liquidity of new currency. LATOKEN entered the Top-20 of CoinmarketCap in March 2019 and continuously improved the results.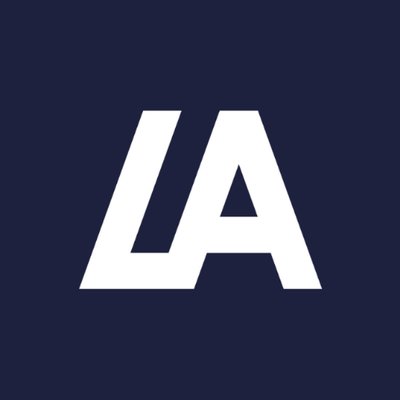 ·Daily sales of more than $300 million
·More than 1500000 registered dealers
·More than 750000 downloads on Google Play and more than 1500000 followers on social networking sites
·More than 240 digital currencies can be used by traders
·More than 50 digital currency pairs available for trading
·Low transaction and withdrawal costs
·New deal pairs are added every week
In addition to encryption transactions, eligible LATOKEN customers can also participate in the selected currency sales at the pre order and crowdfunding stages. LATOKEN Cryptocurrency Exchange also provides Security Token Commodities (STO).
Other functions of LATOKEN platform include:
·LADIRECT
·Advanced trading role
·Encryption/Legacy Gateway
LATOKEN Security Measures:
1. Encryption key
All private keys of everyone's wallet have been encrypted with AES-256 and stored offline.
2. Secure storage
99.5% of our customers' funds are stored in the cold storage using multi signature technology.
3. DDOS Precautions
Advanced distributed architecture has been established to avoid DDoS attacks and ensure that transactions will not stop due to external attacks.
4. Password security measures
The password in your database has been encrypted with SHA-256.
5. Data transmission
All data in the website is transmitted using an encrypted Transport Layer Security (TLS) connection (such as HTTPS).
6、2FAVERIFICATION
For operations such as withdrawal or account setting change, two factor identity authentication (2FA) is required.
Is LATOKEN safe?
LATOKEN is temporarily safe and reliable. The platform based on Estonia was created by CEO Valentin Preobrazhensky and three other famous team members in 2017, until they grow to more than 35 members. From the very beginning, the LAT task deviated from the reason for the emergence of the traditional cryptocurrency exchange, at least as proposed in their initial mission statement. It could have been used as a multi property crypto trading platform, but with its development, the exchange is more like a digital currency trading platform, which is key to solving virtual asset trading.
The exchange attracted important people in the early stage of development. Its advisory committee seats include Kenneth Goodwin, who was once a senior compliance consultant to the chief compliance officer of the Federal Reserve Bank of the United States. In the early development process, the ambitious LAT platform tried to identify the stocks of blue chip companies such as Apple, Amazon and Tesla, as well as their crude oil, gold and silver. The goal is to browse trillions of dollars worth of assets, including five kinds of real assets - stocks, real estate, loans, products and works of art. However, they encountered some difficulties, perhaps because of the regulations, asset limits and the bearish trend of the cryptocurrency market, their vision may have been frozen.
Various LATOKEN evaluation reports say that the platform uses the Advanced Encryption Specification (AES-256) algorithm to protect its wallet. In addition, I heard that the database with account and password has been encrypted with SaltedSHA-256.
For fund security, the platform has a special key for the exchange (i.e. centralized exchange), and stores all customers' funds in the hot or multi signature cold wallet that the team can browse. The funds stored in the exchange make the user's property in the sight of hackers and other malicious actors, because the cryptocurrency exchange is generally their target. Perhaps when LADEX is fully operational, customers will be able to control their asset applications at will, without fear of being damaged in the exchange. Users can further protect their accounts and block third-party browsing by setting email and phone authentication and their Google App authenticators.
Speaking of this, I believe you have a certain understanding of LATOKEN Exchange and its reliability. In general, LATOKEN Exchange is an overseas registered trading platform. At present, it does not support many types of virtual currencies, and its ranking among professional institutions in China is not good, which indicates that LATOKEN Exchange is also lacking in strength. Therefore, we suggest that you should choose a regular exchange on the market, and an exchange that is suitable for Chinese. That is not only very safe to use, The relevant trading standards are also shown in detail, and even novice investors will get started faster.