The future of fitness is bound to be mixed, and the interaction between virtual and physical exercise will be seriously affected by the application of the meta universe. The versatility of the universe may provide unlimited use cases for digital fitness. This article mainly talks about three profound fitness trends, and how these trends will affect the way that people in the universe burn calories in the future.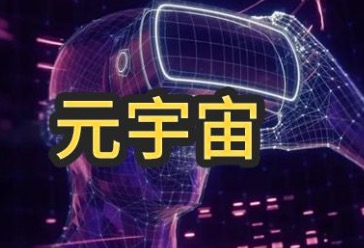 1、 A common trend in the fitness industry
1. Gamification Practice
Add game elements into daily exercise to make fitness more interesting and attractive. These elements include competing with others, integrating stories, rewarding recurring users, and enabling profile badges for specific achievements.
2. Intelligent wear
Whether it's smart clothes like Ralph Lauren's PoloTech t-shirt, or devices like Fitbit bracelets and Garmin smart watches, smart wear will continue to exist.
3. Fitness independent of position
Since COVID-19 was declared as a global epidemic, great changes have taken place in our daily exercise place. Going to the gym is no longer absolutely necessary. From Lululemon Studio Mirror to Apple Fitness, companies now have products that can be consumed on mobile phones in a location independent manner.
For many of us, this is a new normal. We can choose from thousands of exercise types and coaching courses, which are very suitable for many places, especially in our homes.
2、 How are these fitness trends integrated with the meta universe?
The adoption of VR and AR will play a decisive role. According to Statista, by 2028, the global market for related technologies will exceed 250 billion dollars. These trends and the Meta Universe Initiative have been synchronized in an exciting way.
1. Gamification
By wearing VR headgear, you can theoretically transmit yourself to any place on the and exercise there. The supernatural, for example, allows its members to exercise and meditate in the most beautiful places on earth. Thanks to the gaming element, the VR fitness application allows you to create personal leaderboards, challenge yourself, confront others, exercise your muscles with synchronized music, train with on-site coaches, and set weekly goals to track your progress.
2. Intelligent clothing
Wesmart engineers have developed an electric muscle stimulation kit that can increase the positive effects of exercise. This suit achieves this by sending biological pulse waves similar to human brain through 16 electrodes covering the user's body.
Sony recently announced an interesting product that will affect the development of the Metauniverse fitness field. It's called Mocopi, a lightweight motion capture belt. You can use it to control your virtual image in real time in the application of meta cosmic virtual reality.
It is estimated that the CAGR growth rate of wearable sensor market will reach 15.20% by 2030. Fitness tracker bracelets and smart watches are already driving the market, and we will certainly witness future innovations. These innovations combine smart wrists, clothes, glasses and various medical care solutions to create a new universe fitness application.
last
The universe will enable us to insert holograms in the living room, including fitness coaches, partners or opponents. Ghost Pacer has made this concept a reality. The company has developed augmented reality glasses to project a living opponent onto your running field. With the supporting application of Ghost Pacer, you can run with your friends even at different times.