What is a Web3 cryptocoin? Where can I buy Web3 coins? Web3 is the vision of the next generation of the Internet, aiming to promote data control to a new level and bring new possibilities to Internet users. It tries to achieve this goal by integrating machine learning, artificial intelligence, blockchain technology, digital currency, smart contracts and other technologies. With the development of Web3 and cryptocurrency, some Web3 cryptocurrencies are merging, trying to combine digital currency and Web3 by providing services provided by Web2 providers. However, the Web3 encryption project aims to improve the technologies provided by Web2 providers by making them more decentralized, secure and efficient.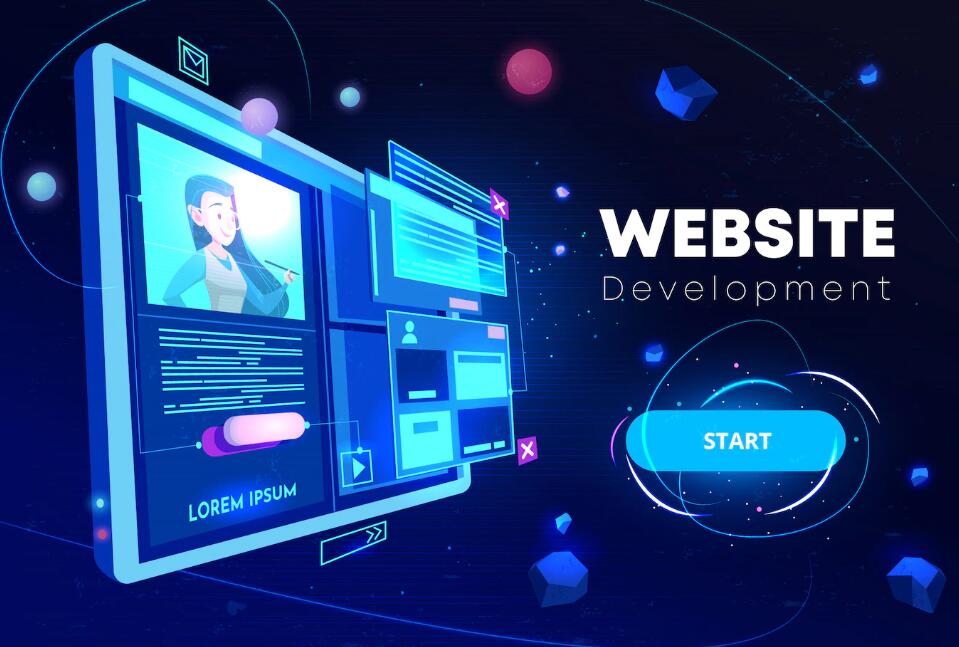 What is a Web3 cryptocoin?
If you are familiar with the history of the Internet, you may know that, like any technology, the Internet is also growing and developing. The first stage of network development is called Web 1.0, which lasted from 1991 to 2004. Web 1.0 is not so attractive: it is a combination of web pages where visitors can get information. But these platforms are just for providing information. They are stable and unattractive.
In 1999, Darcy DiNucci created the term Web2 during the conference. He used it to describe the combination of new technologies, which will make the Web more attractive and suitable for users. Web 2.0 is the Internet we use now - it introduces a lot of technical tools to enable people to express their views and share their works, art and experience. The most popular user oriented tools are social media, podcasts, blogs, polls, etc.
At present, we are witnessing the transformation from Web 2 to Web 3, which aims to introduce the third generation Internet based on blockchain and smart contract technologies. The main feature of Web3 is decentralization, which is the main feature of most cryptocurrencies. Therefore, as a part of Web2, all encryption projects that provide similar services but combine decentralization, blockchain or smart contracts are called Web3 cryptocurrencies.
The most important feature that distinguishes Web3 from Web2 is that users have more control over their data. This is because through the introduction of decentralization, Web3 aims to reduce the role of intermediaries in processing transactions and allow users to freely choose the functions they want to use. On a centralized platform, some people may not have access to many tools.
Web3 hopes to eliminate these boundaries by introducing technology based on code work that is not controlled by regulators or agents. For example, if Google provides cloud services, but all your data is controlled by one organization, Filecoin does the same thing by distributing your data among multiple storage providers through decentralization.
Is Web3 coin a good investment?
A good reason to buy Web3 coins is that Web3 is still in its early stage of development. Cryptocurrency projects have flourished in the past four days, and they are still very new. These projects have many ways to prove their skills. Once their plan succeeds, they will receive great attention. The value of coins will increase, leading to high profits for early investors. However, there are opposite websites that require you to consider several risks before purchasing any Web3 token. You must always be prepared to lose your money because the risk of investing in cryptocurrencies is quite high. You are not completely sure whether this or that cryptocurrency project will succeed in the future. This means investing in web3 coins must be cautious and based on your available budget.
Where can I buy Web3 coins?
There are so many online cryptocurrency brokers in the industry, you may not know which is the best platform for buying and trading Web3 coins. There are many factors to consider when choosing a cryptocurrency broker, so you need to check many functions to determine which one best meets your requirements. If you think this process is time-consuming and you don't have time to spend on research, let's review the two best cryptobrokers - one is a novice and the other is a senior trader.
EToro: This agent has several characteristics that make it unique. First, eToro is a regulated platform, which makes it very safe and reliable. Brokers also use advanced security systems to protect your account from fraud. Its trading characteristics also make it unique. EToro is very suitable for novices and provides a super easy-to-use platform.
The remarkable feature of eToro is its social trading platform, where traders can communicate with each other and discuss different topics, and even copy the investment portfolio of professional traders with the click of a button. In terms of transaction costs, eToro provides one of the most competitive pricing structures in the market. There are nearly 70 coins available on eToro, including all Web3 tokens we recommend.
Coin security: Coin security is an extremely versatile cryptocurrency exchange, where you can purchase and trade more than 600 cryptocurrencies. It is designed for professional traders and provides a large number of complex tools and charts for trading. Its pricing system is also very special. The transaction fee is unbelievably low. The transaction fee for BTC-ETH pairing is only 0.1%.
In addition to cryptocurrency, Coin Security also provides NFT market, peer-to-peer transactions and a digital wallet called Trust Wallet. You can store cryptocurrency after purchase. For those who prefer mobile transactions, King'an provides an advanced mobile application for iOS and Android systems. Coin security is a secure platform with strong security mechanisms such as 2FA, SMS and address whitelist.
How to purchase Web3 coins step by step with eToro?
If you believe in the future of Web3 cryptocurrencies and expect them to grow significantly, you may want to invest in some of them. For those who want to know how to purchase Web3 cryptocurrency, we provide a step-by-step guide to explain the whole process in detail.
Step 1. Register an eToro account
All well-known traditional cryptocurrency exchanges and brokers require online accounts for trading on their platforms. Since eToro is also regulated, your first step is to access its platform and create an account. This process includes two basic steps. First, you must provide the necessary personal information, email, and phone numbers to create an account. Next, you must verify your account by providing your address and identification.
Step 2. Deposit funds into your account
After you have created your personal account, you need to deposit some money in your account to purchase cryptocurrency. Credit card and debit card are the most popular transfer methods. If you deposit money into your account in USD, eToro will not charge any deposit fee. For other currencies, eToro charges a small conversion fee. Other payment methods include bank transfer, Skrill, PayPal and Neteller.
Step 3. Search for Web3 coins you want to buy
Now, when you have a verification and fund account, you are ready to purchase web3 encryption. Visit eToro's Cryptocurrency Market section and browse to learn which Web3 coins eToro supports. If you have decided which to buy, just search its name and click the first result. EToro will take you to a separate page designed for coins, where you will find additional information, guides and charts about it to help you with the final analysis.
Step 4. Buy Web3 coins
Once you are ready to purchase coins, click the "Transaction" button next to the coin name, and then select the "Purchase" window. In this window, you only need to add the number of coins you want to purchase and complete the transaction, and then you can deposit the coins in your exchange wallet.
The Best Exchange to Buy Web3 Coins
If you are looking for a good cryptocurrency broker that offers multiple unique trading opportunities in one place, we recommend eToro. We think eToro is the best platform to purchase Web3 cryptos for several reasons - security, functionality, low cost, user interface, encryption transaction tools, etc.
In addition, it has a multi-purpose collection of Web3 coins and supports most of the top Web3 coins on our list. This shows that eToro is a perfect platform to diversify your Web3 encryption portfolio. The brokerage company operates in more than 100 countries and is supervised by top organizations.
summary
In general, the above content introduces in detail what Web3 encryption coins are and where to buy Web3 coins. At present, we are adopting Web 3.0. The Web3 encryption project aims to support this transformation and help turn the vision of decentralized Internet into reality. In 2022, there will be a large number of web3 cryptocurrencies available for investment, many of which may be integrated into the future of the Internet and play an important role in it.