It is shared by Worldchain Finance and Economics. Although the meta universe has not been precisely defined, there are still many platforms that provide its users with immersive 3D experience. Rove is one of the meta festivals that are adjusting our favorite popular platforms today, with a more immersive user experience. The following content will introduce you to what is the Rove meta universe and what can you do in Rove?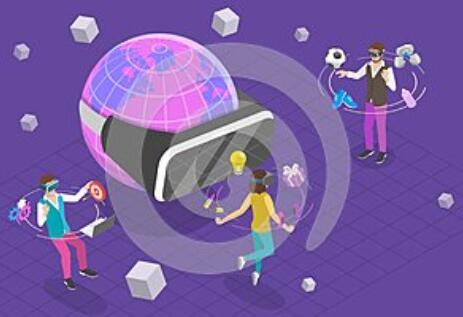 1、 What is the Rove meta universe?
Rove is a meta universe platform, which aims to become an infinitely expanding 3D website network. By using our favorite platform and combining 3D technology, Rove created an immersive, real-time and lasting experience.
Immersion makes you feel immersive. The persistent state of the website will be saved and synchronized among all roaming users. Real time experience means that the website will be continuously presented to all devices accessing them. In other words, you don't need a special computer or expensive hardware to enjoy Rove. All you need is an Internet connection and a basic computer or smartphone. In addition, Rove allows you to participate and create, not just consume media.
In essence, Rove has built a 3D environment for every network form that is often used today. Whether you are running your own blog, store, or other types of online investment portfolio, Rove can bring it into 3D excellence and immersion.
The best part about Rove is that they do not try to become an infrastructure blockchain, but an application that sits on multiple blockchains and allows people with different blockchain preferences to still use the Rove meta universe.
2、 What can you do in Rove?
1. Construction
You can use drag and drop to simply apply website templates to build your own interactive 3D/VR space without any coding skills. You can set up your own Shopify like 3D store in a few minutes, create a virtual gallery for customers, or turn your personal website into your own 3D home, so that your consumers can meet you in the meta universe.
Rove allows you to customize your space as you want. You can hang your own photos, display your NFT collection, or even use a virtual projector to display your own website. No matter what you do online, you can enhance your experience by inviting people to your new and improved 3D space.
2. Browse
In Rove's, every website is someone's address. You can easily visit these 3D homes, shops, galleries, offices and other community spaces. Similarly, you don't need a special computer or additional hardware to enjoy Rove, you just need your mobile phone or computer, and a good Internet connection.
3. Own
The Rove Metauniverse is an unauthorized design. This means that you can create your own website and operate freely without being subject to the jurisdiction of centralized authorities and companies.
In addition, assets in Rove belong to users, not Rove. This is achieved through NFT technology, which can only be accessed through the user's private key. This gives you complete control over your creation.
This means that you can not only show your favorite NFT, but also create your space on the blockchain, so that you are the real owner of the Rove meta space. You can create roaming space on multiple blockchains, including polygons, Ethereum, Solana, Phantom, Harmony, etc. In addition, more blockchains will allow you to create your own roaming space in the future.
4. Number limit
At Rove, up to ten people can speak at the same time. However, 20 to 30 people can be enabled for special events and amas.
summary
What is the Rove meta universe? And what can you do in the Rove universe? The answer to these two questions. Rove is a cross application meta universe that supports community building. Rove enables you to build a sense of presence in an immersive, real-time and persistent 3D website network. Rove can serve as a 3D version of popular platforms, including Shopify, Behance, Slack, Reddit and WordPress.